Our informative workshop Little-Known Secrets of Paying for College helps families navigate the rules of saving and paying for college!
Who is The College Funding Coach®?
The College Funding Coach® was founded in 2002 to help families better understand the complex strategies for paying for college and making higher education more affordable. Since that time, The College Funding Coach® team has been on a mission to help families make the college dream a reality...and still retire one day.
Upcoming Workshops
These are our next three upcoming workshops. To see more, click the button below to see them all, or to find a workshop near you.
May 29 @ 1:00 pm

-

1:30 pm
June 2 @ 7:00 pm

-

8:00 pm
June 3 @ 7:00 pm

-

7:30 pm
Enter your address or city and state to search for an advisor near you.
In the News
Advisors from The College Funding Coach® are frequently sought out for their expertise related to college funding, as well as broader financial planning topics. Here are a few recent examples:
Resources
Saving or Paying for college is one piece of a much larger puzzle. By working with a myriad of professionals to create a comprehensive plan for college and incorporating it into a rock-solid financial plan, tremendous results are possible.  Take a look at a few of our carefully-curated resources that include some of the best in their respective businesses.
Get great tips and interested articles about saving for college.
TuitionCents Blog
Powered by The College Funding Coach®
Stay up to date on the latest information from our College Funding Coach® advisors through our regular and topical blog posts.
This post is brought to you by our partner, LeverEdge. Their organization works with families to get the best loans…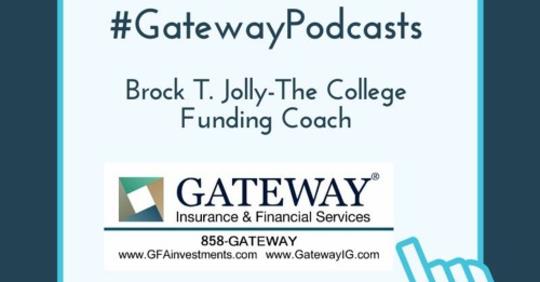 Gateway Financial Inc. · Brock T. Jolly-The College Funding Coach NEW PODCAST! This week, we interviewed Brock T. Jolly, The…
This is part one of a mini-series called "Scholarships and College Funding for the Student-Athlete." It will give information on…
Meet with an Advisor
No time to attend a workshop and ready to sit down with an advisor for an individual consultation? Complete our Confidential Financial Questionnaire and meet with one of our team members.