Tips For Parents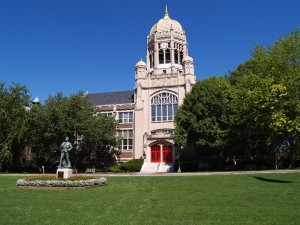 Unfortunately, there is no silver bullet or easy way hundreds of thousands of dollars magically appear in your bank account. Success requires careful planning and integration with an overall well-coordinated financial plan. Fortunately, there are a number of strategies that we use with the families with whom we work, and each is specific to the needs and financial situation of that client.
Options include investing in traditional programs such as Roth IRAs, Section 529 Plans or mutual funds — or we may opt to use more unique vehicles such as variable annuities or cash value life insurance. Ultimately, we will maximize the amount of funds or resources available so you can pay for college and have plenty left over for retirement.
Below you'll find a variety of tools that will help educate you about all the possible financial options you have. And to learn more about our process, click here to review the Five Steps to Paying for College Without Going Broke.
This 37-page e-book is a reference guide that demonstrates the top 10 financial strategies that families can use to cut costs and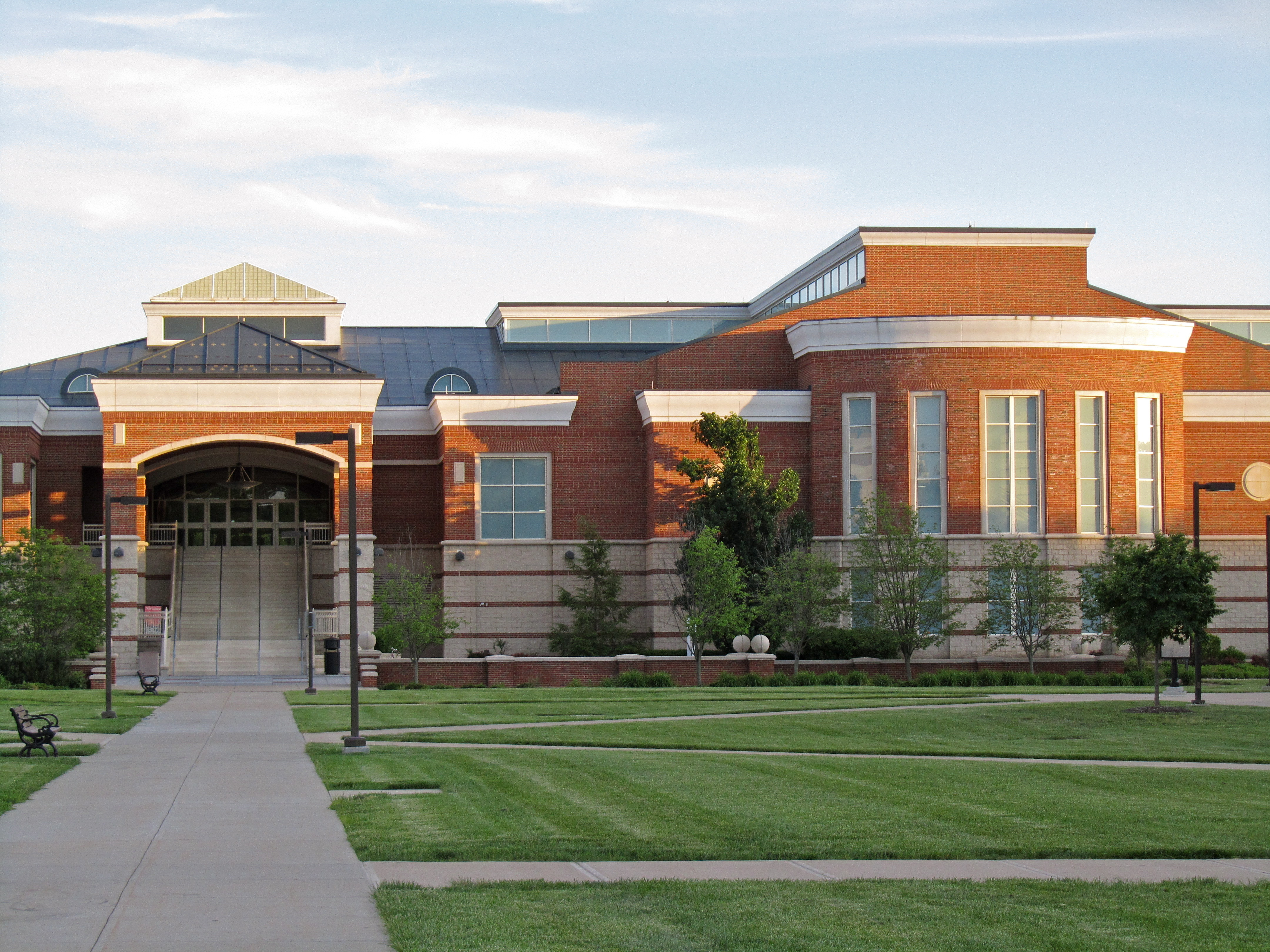 increase cash flow for college expenses. These strategies can help families of all income levels make any college an affordable reality.  The key is to understand the balance between paying for college and saving for retirement.  Both are incredibly important; but the rules are not always the same.  A family must understand the rules and then determine which strategies are most appropriate for their unique situation.  Only then can they create a truly customized college funding plan.
Here are the basics:
1. Take out a personal residence loan.
2. Use the tax capacity model.
3. Apply for institutional aid.
4. Make tax efficient investments.
5. Look into investing in Educational IRAs, Roth IRAs and 529 Plans.
6. Small business owners can reap considerable tax and financial aid benefits that may then be used to supplement their retirement fund.
7. Farmers can gift their crops.
8. Investigate company education assistance programs.
9. Develop an education tax strategy.
10. Apply for financial aid.
This reference guide offers 153 education cost-cutting strategies for families of all
income levels. These seldom-used strategies were created by some of the top minds in
educational funding and can provide families with financial opportunities to help fund their tuition costs.
They include: Tax Strategies, Financial Planning Strategies, Financial Aid Strategies, Household Strategies, Academic Strategies, Creative Borrowing Strategies, and Other College Cost Cutting Strategies.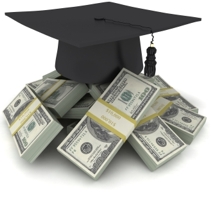 Prior to developing a strategic cash flow plan for college and retirement, it is highly recommended that you talk to other parents and students who are currently experiencing the pains of paying for college. First hand experience is the best way for you to thoroughly understand the heartaches and frustrations that other families have faced, or are currently facing, as well as their successes and suggestions.

The first step in the cash flow planning process is to get an overall view of your household's current financial picture. Regardless of whether your student is 15 years away from college, or presently in college, if you're not exactly sure where you stand financially today, how can you expect to reach your future financial goals?
Before beginning, consider these two questions:
1. Would you purchase a large ticket item, like a car or home, without knowing whether or not you can afford the cost in your household budget?
2. Would you decide to take a vacation without planning where to go, or whether you could afford the trip?
To properly plan and prepare for college savings and admissions, this e-book will help you learn everything you need to do beginning from the time your child enters 9th through 12th grade.
The Free Application for Federal Student Aid (FAFSA) is produced by Federal Student Aid, an office of the U.S. Department of Education, which ensures that all eligible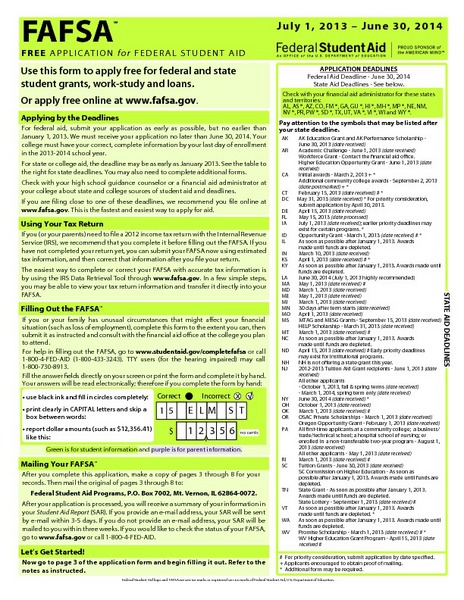 individuals can benefit from federally funded financial assistance for education beyond high school.  The application is generally completed online; but we've found that many families find it helpful to have a paper copy with the instructions by their side.  You can find a paper version of the current FAFSA by clicking here.
Federal Student Aid plays a central and essential role in supporting postsecondary education by providing money for college to eligible students and families. They partner with postsecondary schools, financial institutions and others to deliver services that help students and families who are paying for college.
Today, Federal Student Aid performs a range of critical functions that include, among others:
Educating students and families on the process of obtaining aid;
Processing millions of student financial aid applications each year;
Disbursing billions of dollars in aid funds to students through schools;
Enforcing financial aid rules and regulations;
Servicing millions of student loan accounts, and securing repayment from borrowers who have defaulted on their loans; and
Operating information technology systems and tools that manage billions in student aid dollars.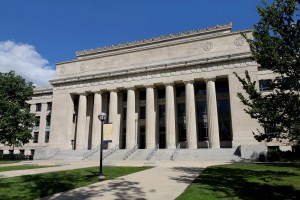 This is a complex, multifaceted mission that calls on a range of staff skills and demands coordination by all levels of management. Consequently, Federal Student Aid, a Performance-Based Organization (PBO), emphasizes tangible results and efficient performance, as well as the continuous improvement of the processes and systems that support their mission. For more information, visit www.fafsa.ed.gov.
To learn more about how to fill out the form properly, download the Guide to Completing the FAFSA.
While most families would rather not borrow money to pay college expenses, there are some advantages of using college loans and creative strategies for reducing the intrinsic cost of those loans. There are advantages to considering college loans when:
1. Your assets are tied up in high-yielding investments
2. Your assets are tied up in a business
3. You require the student to have some financial responsibility for their education
4. You can obtain a tax benefit
Currently, there are eight major education tax incentive programs: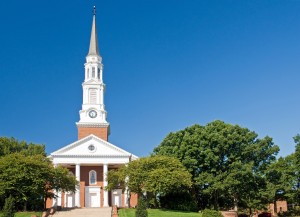 1. Student Loan Interest Deduction,
2. Employer Education Assistance Plans (Section 127)
3. IRA Withdrawals (for education)
4. Hope Tax Credit
5. The Lifetime Learning Credit
6. College Tuition Deduction
7. Educational IRA (now called the Coverdell Educational Savings Account)
8. Qualified Tuition Programs (529 plans)
One of the more perplexing aspects of these educational incentives is how they all function together. An aspect of the new law that will not be appreciated by many taxpayers is its complexity. The IRS also faces a formidable task in developing the necessary guidance for taxpayers and their professional advisers.The IRS will require that you document and keep track of the college expenses. You will now need to know what is the cost of attendance at the college, what are the qualified expenses of the college, document where the money came from that paid the expenses and how the bill was paid. Every family will need to know the definition of educational qualified expenses as it applies to each college. Not only is the new tax law confusing from a federal tax standpoint, but also many families with college bound students will find the complexity could be almost intolerable.This e-book that focuses on some of the new federal tax laws, tax treatment of scholarship and the complexity that will exist for families of all income levels.
In this 24-page guide, you'll learn the ins and outs of financial aid beginning with the most basic question: What is financial aid?
Merit-based scholarships are tied to scholastic, athletic, or talent performance. Need-based grants from colleges are usually in the form of tuition discounts or waivers meant to attract the student.College financial aid is money given by the Federal and State governments and the colleges to help students pay for the cost of a college education. There are several types of aid available including grants and scholarships, work/study programs and educational loans. College work/study and educational loans are considered self-help. Grants and scholarships are considered gift aid and do not have to be paid back. Some of these grants and scholarships are based on merit, and some are based on need.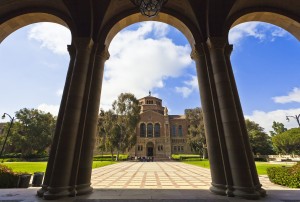 To qualify for financial aid the student must attend class on at least a half-time basis. Halftime consists of six (6) semester or quarter hours per academic term. The student must also maintain satisfactory academic progress (at least a "C" average by the end of his or her sophomore year) to retain financial aid eligibility status.
According to a report from The College Board called "Trends In College Pricing," the average tuition for 2012-2013 at a four-year public college and university is $8,655, which is up from $8,372 in 2011-2012. This is an increase of 3.4%.
Private four-year college tuition increased by 2.8%, from $28,276 to $29,056. While tuition has run more than 100% ahead of the Consumer Price Index since 1981, median family income has risen only 27% in real terms. Tuition is, of course, not the only expense associated with attending postsecondary education.  You can see the chart from The College Board below:

Meanwhile, student financial aid has not kept up with the rise in tuition, and most of the growth in aid has only been in the form of student loans.
For some families financial aid is sometimes a remote possibility. Therefore, proper money management and tax planning is a MUST if they are to cut college educational expenses. The following money savings ideas can be very helpful to families that are looking to find money to pay present or future educational costs.
List of CSS PROFILE Schools
To find the colleges, universities, and scholarship programs that use PROFILE, NoncustodialPROFILE, and/or IDOC as part of their financial aid process for some or all of their financial aid applicants, please click here.