The College Funding Coach: In the News
Below you'll find articles and broadcast interviews featuring Brock Jolly and members of The College Funding Coach. To interview any of the members of our team or to book an upcoming radio or TV appearance, please send an e-mail to our Media & Public Relations Team at aashton@thecollegefundingcoach.org or call (703) 424-2401.  Thank you!
YAT Leader of the Year
The College Funding Coach Founder and Managing Partner, Brock Jolly, was named Young Advisor of the Year in 2011 by the National Association of Insurance and Financial Advisors (NAIFA).  The Young Advisors Team (YAT), a NAIFA subcommittee established in 2001, provides networking and education programs for advisors who are age 40 or under, or who have been in the business for less than five years.
The YAT Leader of the Year Award, created in 2010, recognizes an advisor's commitment to NAIFA, including service on local, state and national committees and participation in the Leadership in Life Institute (LILI); involvement with state or federal legislators; participation in external service work such as charities; and an ability to inspire others.
Being named the YAT Leader of the Year was a tremendous honor for Brock and reflects his work in the financial planning profession, and with NAIFA, the leading advocacy association in the industry.  You can read the details here.
Real Estate Radio Washington
Brock is a frequent guest on Real Estate Radio Washington, hosted by Jim McQuaig and Erik Spencer, of Churchill Mortgage.  Brock is often called upon to provide the "Word on Wealth."  Whether it's information on college funding strategies, discussion about what's happening in the global economy, or the latest political turmoil in the Nation's Capital, Jim, Erik and Brock have quite a bit to discuss on this weekly show.  Here are a few of their more recent shows:
Investment News

The College Funding Coach founder, Brock Jolly, is regularly quoted in major industry publications, such as Investment News for his knowledge of college funding strategies and how they relate to overall financial planning.  Here are a few of the more recent articles:
Brock Jolly is featured on WTOP's Blueprint for Wealth
WTOP — On a recent episode of the WTOP radio show "Blueprint for Wealth," host and estate planning and business planning lawyer Wayne Zell interviewed College Funding Coach Brock Jolly about his trademark approach, "Little-Know Secrets of Paying for College."
Zell asked the million dollar question: "What do you tell people who don't have enough disposable income pay for college?"
Brock explained: "The work that we do is to assess whether a family can qualify for need-based aid, and if so, we want to help them qualify for as much as possible. It depends on the school, and the earlier that families start working through this process, the better off they are going to be."
You can listen to the radio broadcast in its entirety here!
About Blueprint for Wealth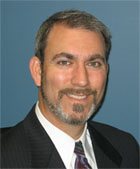 Blueprint for Wealth, hosted by Wayne Zell (pictured right), is a fast-paced ½-hour show featuring special guests and invaluable information that is designed to educate and enlighten you on the latest estate and business planning techniques and developments.  The show airs every Saturday from 10-10:30 AM on 1500 AM and 820 AM.  Mr. Zell is a principal at Odin, Feldman & Pittleman, P.C. and a member of the firm's Trust, Estate and Tax Planning and Corporate, Securities, Tax & Finance practice groups. He is also a Certified Public Accountant and has spent his legal, public accounting and business advisory career counseling clients in a broad range of industries, including technology and government contracting companies of all types and sizes and investors and investor groups. His clients also include for-profit and non-profit executives, service providers and high-net worth individuals.  In 2010, Wayne was recognized among Virginia's "Legal Elite" in Virginia Business magazine and in 2006, Wayne was named one of the Washington, DC area's "Legal Elite" by SmartCEO Magazine. He also writes a monthly column for the Washington Business Journal, also entitled Blueprint for Wealth, on tax, business and estate planning topics of interest.