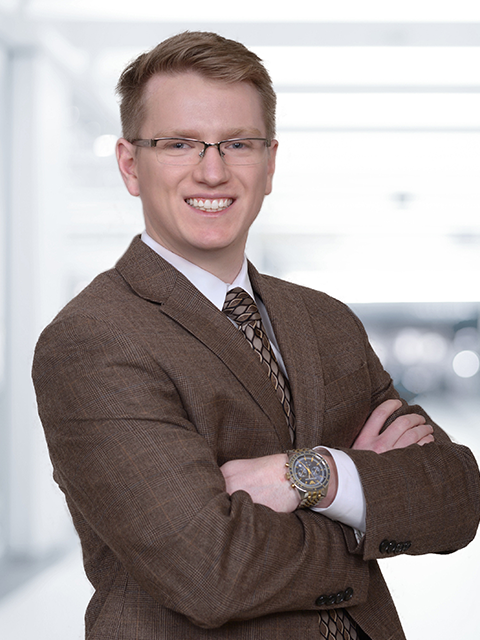 184 Liberty Corner Rd
Suite 315
Warren, NJ 07059
Why The College Funding Coach?
When I began my career I often called upon associate attorneys to become clients. I quickly realize that student debt was a substantial problem for most of them. These "small mortgage-sized" debts really hindered the ability to save money early on in their professional careers.
This is a major issue because it has a snowballing effect, not only in the short term but also in long-term retirement planning as well. Learning the best way to plan for these folks was a challenge but made me realize how important it is to educate those whose kids may face similar situations in the future.
Area of Focus for LKS Workshops: New Jersey schools, parents of sports teams and organizations, local businesses
A Little More About Bill
Bill joined AXA Advisors in June of 2015 right out of college. He wanted to get into the world of finance but wasn't really sure where this journey would lead. After a year with AXA Advisors, he realized that college planning and retirement planning are the two biggest concerns facing Americans and decided to make the transition to MassMutual NJ-NYC.
Becoming a financial advisor always appealed to Bill because he loves working face to face with people as opposed to sitting behind a desk. Early on, he knew he wanted to work in this industry, but it wasn't until he started that he recognized the substantial impact a financial advisor can have on a family or an individual. It is this thought that continues to drive him in his career.
Personal Life/Community Involvement: Bill was born and raised in Rockaway, NJ before moving to Matawan, NJ. He is the co-founder of the New Jersey Chapter of Hockey Players in Business and currently serves as the assistant coach of the Watchung Hill Regional Ice Hockey Team. In his spare time, Bill enjoys playing golf, coaching hockey, and spending time at the beach.
Professional Accomplishments: Hit MML Leaders his first year in the business. This has given Bill a newfound appreciation for how much he can help the community around him.
Education: B.S. Finance (with a concentration in financial planning and services) – Bloomsburg University of Pennsylvania
---
Disclosure: Insurance Representative of MassMutual. Registered Representative of and offers securities through MML Investors Services, LLC, member of the MassMutual Financial Group. OSJ 1140 Route 22 East Suite 202 Bridgewater NJ 08807-2950 (908) 704-1800 MassMutual Financial Group is a marketing name for Massachusetts Mutual Life Insurance Company (MassMutual) and its affiliated companies and sales representatives, Springfield, MA 01111-0001. Local Sales agencies are not subsidiaries of MassMutual or its affiliated companies. I am licensed to sell insurance and investments in New Jersey and New York.
The College Funding Coach is not affiliated with MassMutual.
Licensing Info: L/H Licenses: NJ, NY, PA, CT, CO, MA, AZ, CA, KY, OH, NM, MY UT, MO, MN, TN, NC, TX, RI, TX, WV, WI, VA
Securities State Licenses: NJ, NY, PA, WA, TX, VA, NC, AZ, FL
FINRA BrokerCheck:
https://brokercheck.finra.org/individual/summary/6541030