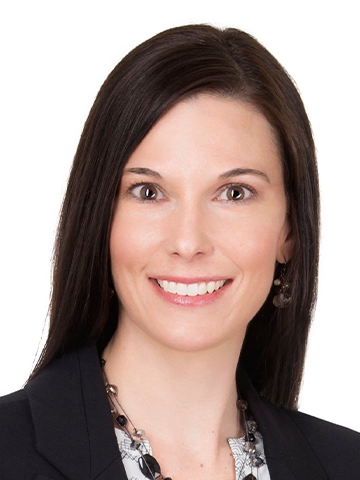 222 Central Park Avenue, Suite 1100
Virginia Beach, VA 23462
April Romero plays a critical role in both financial planning and operations at LaRoche Wealth Management (LRWM). April has been a key member of the firm since 2010 and was promoted to Vice President in 2017. Her responsibilities include overseeing day-to-day operations of the firm, managing the growing team, and consulting with clients – individually, and in partnership with Brian LaRoche. A fully licensed advisor, April brings over 16 years of industry experience to bear as she develops clients' plans and helps them through the financial planning process.
April's detailed technical knowledge of investments is of great value. She researches different investment scenarios and creates portfolios, proposals and presentations. Her prior experience working at American Funds, one of the nation's oldest and largest mutual fund providers, gave her the strong industry knowledge she brings to work today. Also at American Funds, April trained new associates and managers on technical fundamentals, communication skills, critical thinking, and client service.
What April appreciates most about her role as a financial advisor is the opportunity to make a difference in clients' lives. In turn, clients value her competence, organizational ability, attention to detail, 'get it done' attitude, and work ethic. As a result of her intent focus on client relationships, clients regard April as a key member of their advisory team. "I'm driven by deep personal satisfaction from taking care of people," April explains.
April is dedicated to her family, with whom she spends as much time as possible outside of work. When she is not tending to her loved ones, you can find her wandering the aisles of her favorite store, Target. She resides in Virginia Beach with her husband, Steve, and their two children.