John R. Vaughn CFBS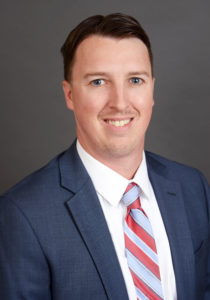 John R. Vaughn is a part of the College Funding Coach team as a Regional Representative in the Greater Philadelphia area. John began his career in finance in 2008 after graduating from Kutztown University. Working primarily with family owned businesses, John has helped his clients understand the true value of their business and how to protect it for future generations. While working with his clients, John started to identify two primary areas that most American families struggle with: how to retire comfortably and how to pay for their children's college education.
In 2017 John, joined the College Funding Coach. Together with his team they have educated over 65 public and private schools about the secrets of paying for college. The workshop they developed focuses on legal strategies for qualifying for more financial aid and leveraging assets to make their money work efficiently and effectively – in the end reducing the total cost of attendance for most families.
Born and raised in Northeastern Pennsylvania, John currently lives in the Lehigh Valley with his wife Debra and their daughter Natalie. John enjoys outdoor activities and spending time with friends and family.