Bradley W. Wood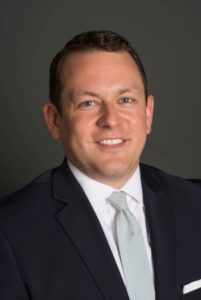 Bradley W. Wood
484-325-1575           bwood@thecollegefundingcoach.org
Bradley W. Wood joined the financial services industry with a primary goal of providing financial wellness education for families and business owners.  He joined The College Funding Coach® to further focus his ability to teach parents how to pay for their children's college education without sacrificing their ability to plan for their own retirement.
Brad began his career working primarily with graduate professionals.  It was through this work that he created the class entitled "Solving the Student Loan Problem", that focuses on strategies using both federal and private programs to minimize the out-of-pocket expense and total overall cost of paying down student debt for professionals with a high debt to income ratio.  He teaches this class throughout the Philadelphia area, regularly working with professionals to reduce the burden of student debt and help turn future goals into a reality.
In 2015, Brad joined The College Funding Coach® as a Regional Representative in the Greater Philadelphia Area.  Together with his team he delivers the class, "Little-Known Secrets of Paying for College", to over 65 private and public schools throughout the tristate area.  The class focuses on legal strategies for qualifying for more financial aid, and leveraging assets to make money work more efficiently and effectively – in the end reducing the total cost of attendance.
Early in 2017, Brad became the Regional Vice President of the Greater Philadelphia Area for The College Funding Coach® where he oversees the delivery and development of the organization throughout the tristate area.
Brad is also the Greater Philadelphia Area representative for the AVMA (American Veterinary Medical Association), he regularly donates to the Philadelphia SPCA to help rescued animals find a home, and donates to the World Vets organization to deliver international aid for animals around the globe.
Brad was born in St. Joseph, MO, and currently resides in Newtown, PA.  He enjoys spending time with his fiancé Nicole and their dog, a Keeshond, named Jedi Maximus.  His passions include family, friends, biking, travel and spending time in Ocean City, NJ.