Bryan P. Johnson, MBA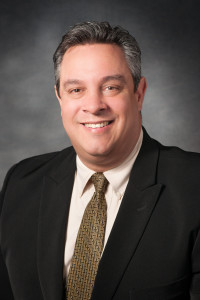 Bryan Johnson is a Financial Services Professional that has been assisting clients in optimizing their family, retirement, business, and estate planning needs since 2002. He has been a local business owner since 1994 in Real Estate, Construction Services, and as a Financial Services Professional since 2002. Mr. Johnson has utilized his extensive knowledge, experience, and expertise into helping families and business owners provide highly effective "win-win" financial solutions in the areas of: College Planning, Special Needs, Family Business/Exit Planning, Farm Legacy, Retirement Income Maximization, and Estate Planning concerns.
With a primary goal of providing financial wellness education and guidance for families, corporate executives and entrepreneurs, he has helped thousands of clients address and improve on their financial concerns, in a very positive, educated, proactive, and productive way.  He joined The College Funding Coach® to further focus his ability to teach parents how to pay for their children's college education without sacrificing their ability to plan for their own retirement.
Mr. Johnson works very closely with many schools and parents on the subject of College Funding Planning- expanding the depth of knowledge beyond what the schools provide, and empowering parents/students with additional and valuable knowledge to make better informed decisions around college choices and funding. He is regularly brought in by local school districts (Public, Private, and Faith Based), as well as community organizations, to present these information packed educational workshops on College Funding/Planning. Parents routinely express their gratitude in having attended these programs  to further understand, strategize for, and provide greater college opportunities for their children, without sacrificing their retirements in the process. Through his educational presentations and individual consultations with families, he has helped hundreds of local families save tens of thousands of dollars annually, helping parents and students successfully choose the right schools to consider, identifying potential areas of study and aptitude, and helping students finish on time (if possible), with good career opportunities. He teaches the program called "The College Funding Coach" throughout Central IL, and suburbs of Chicago.
The workshop focuses on legal strategies for qualifying for more financial aid, and leveraging assets to make money work more effectively and efficiently – in the end reducing the total cost of attendance.  Bryan provides workshops each year for hundreds of families, and regularly meets with parents face-to-face, to both quantify the costs of paying for college, and to provide guidance in identifying strategies to make college more affordable and beneficial.
Mr. Johnson is a graduate of the University of Illinois for his Bachelor of Science Degree in Finance, as well as a Masters Degree in Business Administration (MBA) specializing in Small Business Finance, Real Estate, and Marketing. He lives in Morton IL with his wife and 3 children, enjoying their sports and scholastic activities. He is also planning their college and career plans as well– He has "skin in the game", just like his clients!
Bryan P. Johnson, MBA
The College Funding Coach
401 SW Water St, Ste 303, Peoria IL 61602
Phone: (309)673-3839
Cell: (217)280-3270
Fax: (309)673-3893