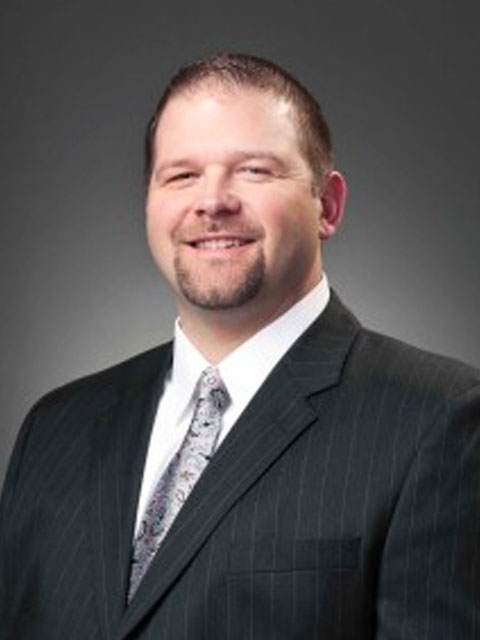 Willis Holdeman, MBA, ChFEBC℠
5909 NW Expressway, Ste G190
Oklahoma City, OK 73132
"Helping others was a core value instilled in me early in life," Willis explains as he describes why this profession is important to him. "My younger brother was born with cerebral palsy, which implanted that need to help others and grow as a leader. Everyone has a different story and their own unique situation. That is why the most important thing we do as advisors is to connect with people. We listen and understand what they are passionate about and what they want to accomplish. I believe once you have done that, you can truly help others create the future they desire."
Willis has had the opportunity to have many different experiences and connect with people in several different industries. He attended a small Christian college where he played basketball and was part of a National Championship team. After two years, he transferred to Oklahoma State University where he earned his Bachelor's degree in Electrical Engineering and Masters in Business Administration. While at Oklahoma State, he was one of the founders of a fraternity, involved with the football program and participated in community service. He volunteered for the Special Olympics and at a local non-profit organization.
After graduation, he worked in management in the construction industry for six years before moving into financial services. If you ask Willis if he ever thought of moving into this profession, he will tell you emphatically no. "The thought never crossed my mind. Life keeps moving forward and sometimes God opens doors that you don't even know exist. Looking back, I see that my previous experiences, career and everything I was involved with was in preparation for this profession." Willis' business has grown significantly since he first started. He has focused on providing education to people about the different aspects of financial strategies. Providing knowledge to others about their group benefits, college funding, retirement income, and legacy is very important to him.
Willis is married with four children, one of whom is newly adopted into the family. He is involved with his church and House of Healing, a non-profit organization. He enjoys watching football and basketball and the many activities his children participate in.
Willis is located in our Oklahoma City office and can be reached at (405) 315-0627 or wholdeman@thecollegefundingcoach.org.
Read Willis Holdeman's Blog Posts:
529 ABLE Account PSA: Saving for College for Disabled Individuals
Socializing and Preserving Mental Health in College: The COVID Conundrum