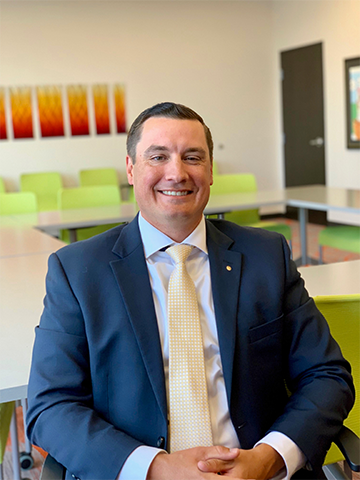 Brian McCullough, CLTC, RICP
222 Central Park Ave Suite 1100
Virginia Beach, VA 23462
Why The College Funding Coach?
As a career college baseball coach before joining the industry, Brian has a unique background and insight into the college admissions and selection processes, from both the student's and recruiter's perspective.
Brian has found that coaching is much the same across the board. The end goal is to always help others reach their full potential, and Brian relishes this process.
After playing for Longwood University on scholarship, Brian started his career as a professional baseball player and a college assistant coach. His passion to continue to help people reach their goals has never left him and he enjoys working with his clients every day.  Brian loves what he does: he has a passion for helping people and businesses make educated financial decisions.
Area of Focus for LKS Workshop: Virginia Beach Public Schools
A Little More About Brian
Brian was born and raised in Virginia Beach. He currently lives in the Thoroughgood neighborhood with his lovely wife, Katherine, and their Goldendoodle, Beau.
Brian spent most of his childhood playing baseball. He started his baseball career at Princess Anne High School and continued playing on a baseball scholarship at Longwood University. He graduated from Longwood University in 2007 earning a B.S. in Business Administration/Accounting.
Brian enjoys spending his free time with his family, going to the beach, and golfing.  He continues to coach baseball in VA Beach at the youth level and is a member of the Cape Henry Rotary.
Education: BA in Business Administration, Longwood University
Broker-Dealer Required Disclosure: I am licensed to sell insurance in Virginia and securities in Virginia, North Carolina, and Florida. I am a registered representative of and offer securities and investment advisory services through MML Investors Services, LLC, Member SIPC (www.sipc.org). Supervisory Address: 222 Central Park Ave Suite 1100 Virginia Beach, Virginia 23462 (757) 490-9041.