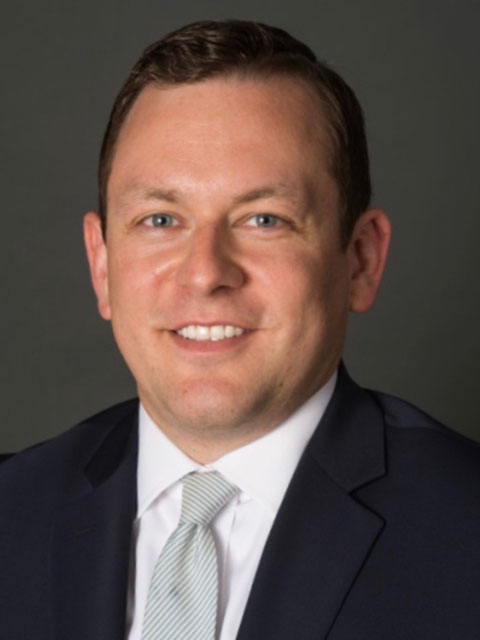 220 Gibraltar Road, Suite 350
Horsham, PA 19044
Why The College Funding Coach?
Brad lost his mother about ten years ago due to unforeseen circumstances and had to experience the financial burden a family faces when proper planning has not been put into place. This gave him an inner drive to help others get their financial life in order and create strategic plans to achieve financial goals.
He is now a Certified College Funding Specialist (CCFS®) with a primary goal of providing financial wellness education and guidance for families, corporate executives, and entrepreneurs. He joined The College Funding Coach® to further focus his ability to teach parents how to pay for their children's college education without sacrificing their ability to plan for their own retirement.
Brad began his career in 2013 working primarily with graduate professionals with high student debt to income ratios. It was through this work that he founded the company, GRADControl, and created the class entitled "Solving the Student Loan Problem," which focuses on strategies using Federal Income-Driven Repayment plans to minimize the out-of-pocket expense and total overall cost of paying down student debt for medical professionals. He teaches this class throughout the Philadelphia area, regularly working with professionals to reduce the burden of student debt and help turn future goals into a reality.
He joined The College Funding Coach® in 2015 with the mission of establishing the organization's footprint in Pennsylvania, New Jersey, and Delaware.
Through this initiative, he and his team have delivered the workshop entitled, "Little-Known Secrets of Paying for College," to over 75 private and public schools throughout the area. The class focuses on legal strategies for qualifying for more financial aid and leveraging assets to make money work more effectively and efficiently – in the end reducing the total cost of attendance. Brad provides workshops each year for thousands of families and regularly meets with parents face-to-face to both quantify the costs of paying for college and provide guidance in identifying strategies to make college more affordable.
A Little More About Brad
Brad prides himself on being a financial advisor that specializes in front-end and back-end college funding.
Professional Accomplishments & Community Involvement
Member and Presenter for Pennsylvania Association of College Admissions Counselors (PACAC)
Member of the New Jersey Association of College Admissions Counselors, NJACAC.
Taught the most College Funding Coach workshops on a national level, both individually and as a team
This industry has a 99% failure rate. He's still going strong!
Highlighted speaker at the NJSCA 2018 Fall Conference where he spoke to school counselors about the importance of educating families on college funding.
Provides free education to local college graduate students on IDR Plans and loan forgiveness.
Education: Studied finance at Drexel University.
Personal: Brad grew up just outside Kansas City, MO, and moved to Philadelphia when he was 16. He and his wife, Nicole, currently reside in Ocean City, New Jersey where they enjoy going to the beach with their Keeshond, Jedi Maximus.
If you couldn't already tell from that name, Brad is a self-professed nerd. He loves video games, movies, and music.
Area of Focus for LKS Workshop: Private and Public schools in PA, NJ, and DE
Disclosure: Bradley W. Wood is a Registered Representative of and offers securities, investment advisory, and financial planning services through MML Investors Services, LLC., Member SIPC (www.sipc.org). 220 Gibraltar Road, Suite 350, Horsham, PA 19044 (215) 441-8200.
Licensing:
Licensed to sell securities in the following states: CO, CT, DE, FL, IA, MD, NC, NJ, NY, NC, PA, SC, and TX
Licensed to sell insurance in the following states: CA, CO, CT, FL, GA, IA, NC, NJ, NY, PA, TX, UT, and VA.
Read Brad Wood's Blog Posts:
Solving the Student Loan Problem: Understanding the American Rescue Plan Act of 2021
Solving the Student Loan Problem: Biden's Executive Order & the Future Outlook of Student Loan Legislation
Student Loan Stimulus Ending: What Federal Borrowers Need to Know