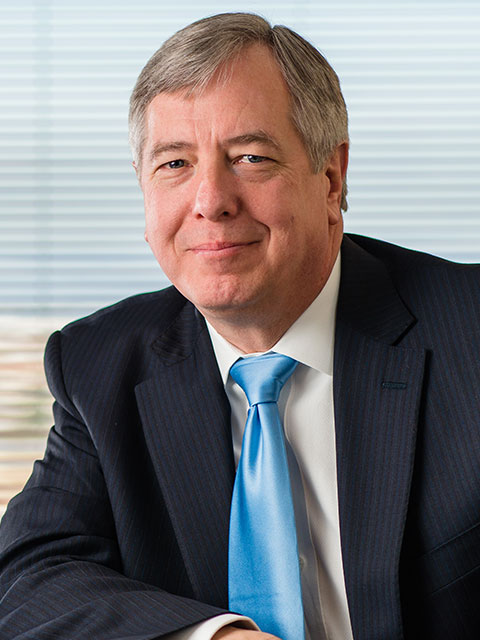 Bob Langan, C(k)P, CLTC, AIF, CFBS
1863 Center Street
Camp Hill, PA 17011
Early in his career, while working as a trust officer at a bank, Bob Langan got some advice on financial strategies from an elderly widow that has stayed with him ever since ("She was a really sweet lady," he recalls). "Spend a little, save a little," was what she said. Bob believes that's a sound approach to use for helping his clients with comprehensive, understandable financial plans that will last for their lifetimes. Because he's seen first-hand what can happen to people who run out of money when they stop working, Bob has made it his mission to help his clients plan appropriately so their income is protected during working years and their savings will last through a long, comfortable retirement.
In 2017, Bob joined The College Funding Coach® as the Director of Central Pennsylvania area. Together with his team he delivers the class, "Little-Known Secrets of Paying for College", to private and public schools throughout the Central Pennsylvania. The class focuses on legal strategies for qualifying for more financial aid, and leveraging assets to make money work more efficiently and effectively – in the end reducing the total cost of attendance.
As he works with individuals on their ongoing financial planning, Bob sees his role as that of an educator; keeping his clients up-to-date with relevant information and continuously enhancing and expanding the services he can offer through his own education and experience. Retirement planning is especially important to Bob – he often refers to a "three-legged stool" approach incorporating Social Security, pensions and personal savings as critical to a secure retirement. Because of his many years of experience, Bob's services and skills as a planner are valuable to teachers and others in the education field, as he can help them understand and maximize their retirement benefits such as 403(b) plans, as well as advise people who may not have had the opportunity to do any financial planning at all.
Throughout his college undergraduate years, while he was earning a degree in Business Administration, Bob worked for a local bank, and was later invited to become a trust officer. It was there that he became aware of two things: one; that people could get into serious trouble from out-of-control finances (ask him about his time as a repo man) and two; that he really enjoyed helping those people – especially seniors – get out of trouble by planning appropriately so they could have some hope for a financially secure future. When Bob left the bank for a career in personal financial services, he chose to focus on and expand his work with individuals and business owners on their protection strategies, pensions, retirement planning and employee benefits.
As a financial planner, Bob's industry achievements are impressive. He's a graduate of the Pennsylvania Bankers Central Atlantic School of Trust at the Bucknell University. He has earned a number of professional designations, including AIF®*, Certified 401(k) Professional, Certified in Long Term Care, and Certified Family Business Specialist.
Since 1995, he is a Life and Qualifying Member of the prestigious Million Dollar Round Table. Bob is active in his community, currently serving as a member of the Professional Advisors Council on the Foundation for Enhancing Communities, past Committee Chair of the Boy Scouts of America Troop 51, and a board member – a past president as well – of the Eagle Foundation, Cumberland Valley School District. He's also an active volunteer at many local community events, schools, and senior centers.
Outside of work, Bob is a devoted family man to his wife Pat (happily married since 1979!), sons John, Alex and Devin and their families. They enjoy an active lifestyle of outdoor recreation and travel.