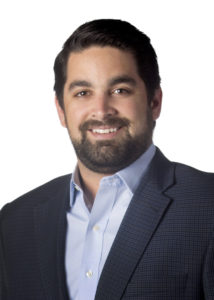 Scott Guter joined LaRoche Wealth Management in late 2017, when he returned home to Virginia Beach to be closer to family and friends.
As an associate at the firm, Scott enjoys the hands-on work he does with clients, to prepare them for the future. Many of Scott's clients are young professionals like him, looking to lay a solid financial foundation for themselves and their families.
Scott finds that recently established professionals need particular help with developing a personal roadmap to navigate their finances. "Many young people struggle with managing significant student debt along with the need to build an emergency fund and saving for retirement," he explains. Scott guides his clients to fully experience life today, while setting aside funds for tomorrow.
"Working alongside Brian LaRoche also allows me to benefit from the wisdom he has gleaned over the two decades of assisting people with every aspect of their financial lives," says Scott. "Death, disability, divorce, and other life events can have devastating effects on a family's finances," he adds. "My goal is to help people think through real life scenarios, and to help prepare them for the life they envision, and to guard them against the impact of unforeseeable events."
Scott, who grew up playing soccer and lacrosse, enjoys the team approach at Laroche Wealth Management. "It's a good feeling to know that we all have each other's backs," he says. "There's an atmosphere of trust and cooperation, which is tangible throughout the practice." When he's not working with clients, Scott also assists in the firm's growth through branding and marketing.
Outside of work, Scott remains a big sports fan. He is a strong supporter of the Roc Solid Foundation®, a non-profit that builds hope for children battling cancer by offering opportunities for joy and play.
Scott resides in Virginia Beach with his loving family, Alexandra and their young son.