Tim McFillin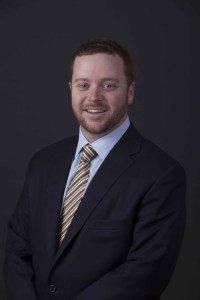 Tim grew up in Vienna, VA and graduated from Bishop Denis J. O'Connell High School in Arlington, VA. He then went on to attend the University of Virginia in Charlottesville, VA with a degree in Finance and a second degree in Psychology. While at UVA, Tim was the VP of the Economics Club, a volunteer for Habitat for Humanity, and a member of the Delta Kappa Epsilon Fraternity.
Tim is also the DC Metro area representative for the AVMA (American Veterinary Medical Association). He regularly donates to the Washington Humane Society to help stray dogs and cats find a home. In addition, Tim participates and donates to the annual Race for Hope 5K in DC that benefits the National Brain Tumor Society.
When not working, Tim enjoys golfing, fishing, and traveling. He is an avid music fan and loves attending concerts in the DC area. Tim is also a self-proclaimed Foodie and has a passion for grilling and cooking. Tim currently resides in Arlington, VA and truly loves helping parents find sound financial strategies to fund the rising cost of education. He is located at our Vienna, VA office at 1593 Spring Hill Rd. Ste 500 Vienna, VA 22182. His email is tmcfillin@thecollegefundingcoach.org and his direct phone line is (703) 394-7185.
Tim was recently featured on the popular Motley Fool Answers podcast to discuss the "Top 5 Myths about Financial Aid." Check out the video segments below:
Even if You Have a Lot of Assets, Your College Student Could Qualify for Aid
When It Comes to Paying for College, Don't Forget FAFSA
529 Plans Won't Keep Your College Student From Receiving Aid
For Divorced Couples, College Student Aid Is Based on a Number of Factors