Grant Buster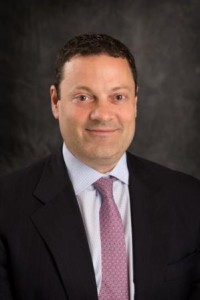 Grant was born in Dallas, Texas. Growing up in a military family he lived in many different places. He moved to Indianapolis, Indiana, but his favorite was Vicenza, Italy for four years and then ended up in Vienna, VA. Grant attended and graduated from Congressional High School in Falls Church VA. He then traveled to Stillwater, OK. and graduated from Oklahoma State University with a B.S. Marketing degree. Grant also had a basketball scholarship at OSU and was an assistant manager to the team while healing an ACL knee injury. Immediately following graduation, Grant joined the Financial Services industry in 1989. Grant is an accomplished financial advisor. He was a leader in the industry and was asked to join the management team in 1993. He helped recruit, train and developed his own team of agents to
service the Northern Va area. He was responsible for over 100 agents thru his career and earned the highest levels of recognition qualifying for the Chairman's Council. Grant is a firm believer in staying current on the changing landscape of the financial world. He achieves this through ongoing education and involvement in industry specific organizations. Grant has helped over 3,500 clients with their financial planning, college funding and estate planning decisions. His goal is simple, to help everyone become more financially secure. Grant is also a small business owner. He owns a Five Guys franchise in Atlanta, GA. with three locations open and more to come. Being a business owner has certainly helped Grant relate to the frustrations of his clients that are also small business owners. Grant is married with 6 children. Grant moved to Lansdowne, Virginia but now resides in Arlington, VA. Grant is a passionate
sports fan and his favorite is the NFL. Grant is a season ticket holder to the Dallas Cowboys and Atlanta Falcons. In his spare time you may find Grant attending a local Nationals, Redskins, Wizards and Capitals game and Grant enjoys playing tennis and golf. Grant is located in our Vienna, VA office.
Grant can be reached at 571-499-7761 or gbuster@thecollegefundingcoach.org.