Brandon Gulley
Brandon grew up in the suburbs of Detroit, Michigan and moved to the Washington, D.C. area in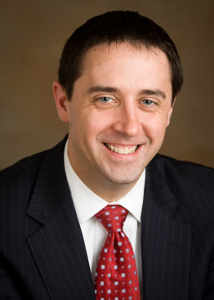 the spring of 2006.  He knew at the age of 14 that he wanted to be involved in the financial services industry and pursued that goal.  While in Michigan, he attended Oakland University where he obtained degrees in Accounting and Finance and graduated cum laude.  After moving to Washington, he got started in his career by working with a national bank.  After a few years of getting established and settled, he transitioned to working more independently.  In the fall of 2012, he began working with The College Funding Coach.
Brandon was raised in a large family, where he has two brothers and three sisters.  After working full time to cover the costs of earning his college degree, he became passionate about learning how to reduce that cost to other families.  Had he known then what he knows now, it would have saved him a lot of money.
When he's not working, Brandon enjoys spending his time reading and writing.  An ongoing desire to learn and improve motivates him to continue to grow as a person.  He also believes strongly in giving back, and works closely with various charities that help fight cancer and other medically focused issues.  Being from Detroit, he is also an avid sports fan, enjoys Motown music, and classic cars.
Brandon is located in our Vienna, Virginia office and can be reached by phone at 703-439-7804 or via email at bgulley@thecollegefundingcoach.org.