Grant Leighty
Grant is a graduate of Messiah College. While captaining the lacrosse team, he graduated with honors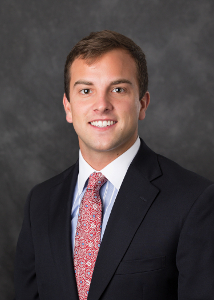 with a B.S. in Business Administration.  Grant also studied at The University of Gloucestershire in Cheltenham, United Kingdom. While in the UK he continued studying business and played lacrosse for the town of Cheltenham and for the University of Gloucestershire.  Born and raised in Vienna, Virginia, Grant is a graduate of James Madison High School.
Grant joined The College Funding Coach team in 2011.  Grant's focus is on helping parents find ways to finance a college education without hindering their own retirement savings. In his spare time he enjoys playing and coaching lacrosse and is an avid traveler. He is a member of the National Association of Insurance and Financial Advisors. Grant Currently resides in Falls Church, Virginia.
Grant is located in our Vienna, Virginia office, and can be reached by phone at (703) 394-7106 or via e-mail at gleighty@thecollegefundingcoach.org.