Peter Cary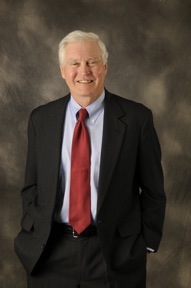 Peter Cary is a media consultant based in Fairfax, Virginia, with a vast amount of knowledge and experience in the areas of college admissions, university rankings, and paying for college.  He is a consultant to The College Funding Coach and is in the process of writing a book with founding partner, Brock Jolly.
Previous to starting his own consulting business, he was a managing editor at U.S. News and World Report where, among other duties, he edited its family of education publications. He served as executive editor of "America's Best Colleges," "America's Best Graduate Schools," and the U.S. News Guide to "Paying for College." He also oversaw the magazine's website, which won a National Magazine Award for its useful and family-friendly database of colleges and universities.
Peter has met with representatives from hundreds of colleges to talk about education developments, college rankings, admissions, and how to pay for college. He has appeared on The Today Show, Good Morning America, CNN, and spoken in many other venues to discuss college rankings, financing college education and – what is most important — how a student can find a college that is the best fit.
His media career spans 30 years, including stints at newspapers in Lexington, Kentucky; Bergen County, New Jersey; and Miami, Florida. In 1987 he joined U.S. News in Washington where he worked as a national reporter and an investigative editor before running the magazine's college guide, website, and college rankings operations.
He is married to Dayna Smith, a photographer at The Washington Post. They have two children.