PJ Horan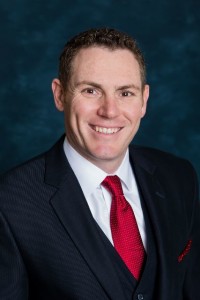 PJ Horan began his career in financial services directly out of college in 2007. He assumed a management leadership role in his firm in 2012 while maintaining his own personal practice and studying for the CFP certification.  He joined the College Funding Coach in 2014 to expand our presence in the metropolitan DC area by hosting Little Known Secrets of Paying for College in schools, businesses, and community organizations in Montgomery County and north.
PJ is also very active in the community by donating Thanksgiving dinners to his local church every year, and organizing food drives each November to stock local food banks. He helps coach Varsity Basketball at Poolesville High School and is a coach for his son's T-Ball team. He is a member of the Knights of Columbus in Bethesda. And he is the founder and director of a Memorial Fund for his late father, who passed away from lung cancer. He, along with family and friends, work every year to raise money for cancer research at Johns Hopkins Hospital. In the 15 months since the charity was founded, they have raised over $15,000. He is Co-Chair of the Gaithersburg-Germantown Chamber's Young Professional Group & serves on the planning committee, and was recently awarded the 2015 Young Professional of the year.
PJ and his wife Katie have two young boys; Johnny, 3, and Christopher, 2, and are expecting a girl in Spring 2016. Despite his many philanthropic activities in the community, PJ makes sure there is time for family. He enjoys playing Golf and Baseball with both of his sons in their backyard at their home in Poolesville, MD. PJ is an avid golfer and perennial Terps fan.