Russ Ford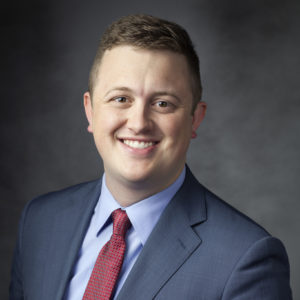 When Russ was searching for the right career choice after Valparaiso University, he was searching for an opportunity with meaning that would allow him to positively impact people's lives. It didn't take him long after starting his financial planning practice and getting involved with The College Funding Coach to realize he had made the right choice by helping parents provide their children with great college experiences.
"Five years later, I've never been more excited to continue educating parents in Indianapolis," says Russ. "Talking with people at our workshops and then building deep relationships with them beyond that is what I love the most about what I do every day. It takes great trust for my clients to share their lives with me because they're often talking with me about things they might not talk about with anyone else, and I don't take that for granted. I'll never grow tired of helping my clients achieve their goals."
After growing up in Cleveland, Ohio, Russ and his wife, Kathleen, have firmly planted their roots in Indianapolis. They live in the Butler-Tarkington neighborhood with their son, Liam, and dog, Sochi, and enjoy walking down the street during basketball season to watch Butler play at Hinkle Fieldhouse. Outside of his work with The College Funding Coach and WestPoint Financial Group, they are both heavily involved at Soma Church, leading a Missional Community Group at their house on a weekly basis. Kathleen also works part-time at Children's TherAplay in Carmel.
Russ is also a Big Brother through Big Brothers Big Sisters, sits on the board at Chosen Ministries, works on the Soma Church Finance Committee, and participates in both EDGE Mentoring and Kingdom Advisors groups. Whenever time allows, Russ also enjoys reading, biking, doing Crossfit at Broad Ripple Fit Club, and checking out new restaurants around Indy.