Nigel Templeman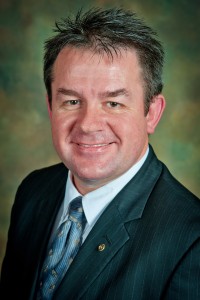 Nigel was born and bred in London, England. He graduated Burlington Danes High School and then attended Hammersmith & West London College – University of London – graduating with a Business Studies degree. To help pay his way through school, Nigel worked over 600 live rock concerts at the famous 'Hammersmith Odeon' music venue, throughout the 1980s.
Following graduation, Nigel joined the financial services industry in 1988, gaining a position as a Foreign Exchange/Money Market dealer at 'Henderson Global Investors' in The City of London. His role was to provide Treasury solutions to Private Clients and 42 Fund Managers.
In 1998, on a vacation to Rome, Italy, he met his lovely wife, Christine – a resident of Northern California. Christine went on to work as an Event Planner for the US Ambassador to London, based at his official residence – Winfield House – in Regent's Park.
They married in 2001, and immigrated to the US in 2003, where Nigel followed his passion working at respected institutions specializing in investments and insurance. They have three beautiful children, Evan, Gemma, and Sterling – all born in Sacramento.
Nigel is a passionate Soccer fan, supporting Arsenal and Brentford football clubs, as well as coaching his children's teams. As both of his parents were born in Wales, he also follows Rugby, having played for London Welsh RFC during his formative years.
Prior to embracing parenthood, he enjoyed Travel, listing South Africa and Thailand among his favorite countries visited.
He has been a member of the Rotary Club of Laguna Sunrise Elk Grove, since 2007.
Nigel resides in Elk Grove and is located in our Roseville, CA office. He can be reached at 916 878 3302 or via e-mail: ntempleman@thecollegefundingcoach.org