Vince DiPietro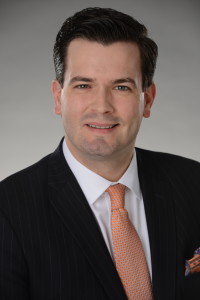 CLU®, ChFC®, ChSNCTM, CFBS Financial Planner
vdipietro@financialguide.com
(610) 766-3010 or (610) 955-7197
Vince DiPietro is a financial planner with a very timely message. He joined The College Funding Coach® with one primary goal: teaching parents how to pay for college for their kids without sacrificing their own retirement savings. His strategies are especially relevant these days, as the recession has cut into families' financial reserves – their home values, their retirement nest egg, and their college savings – while college costs only continue to rise.
Vince has been teaching a refreshing, and somewhat unconventional approach to college funding through adult education seminars within the tri-state area. The class, "Little-Known Secrets of Paying for College," focuses on legal strategies for qualifying for more financial aid, and leveraging assets in order to make your money work more efficiently and effectively – in the end reducing the total cost of attendance. Thousands of parents within the area have taken his course, many have become his clients, and his strategies have saved them thousands of dollars. In addition to advising families on college financial planning, he provides financial guidance to families with children with disabilities.
Vince is a graduate of St. Joseph's University with a Bachelor of Science degree in Marketing and German. There he received both the University's Achievement Award, the Stephenson Scholarship, and was a member of the National German Honor Society. During his studies at St. Joe's, Vince volunteered with V.I.T.A. (Volunteer Income Tax Assistance), helping low income individuals file their annual tax returns.
Early in his career, Vince worked as a Bank Branch Manager in West Chester, PA. There he was promoted to Bank Officer after 7 short months. Thereafter, Vince joined his current firm, The First Financial Group, and was recognized as "Rookie of The Year" in his first year with them. Since then, he has been a qualifier over the years of the firm's "Leaders Club," "Fast Pace Award," and "Rising Leaders" honors. Vince is very committed to both personal and professional development, from earning the rank of Eagle Scout in his teens, to currently holding such professional designations as Chartered Life Underwriter (CLU®), Chartered Financial Consultant (ChFC®), Certified Family Business Specialist (CFBS) and Chartered Special Needs Consultant (ChSNCTM).
Vince was born in Plymouth Meeting, PA, and now lives in Garnet Valley, PA, and Lewes, DE. He enjoys spending time with his wife Jessica, and their two boys Jeremy & Jake, who attend West Chester University & Widener University. His passions include family, friends, church, volunteering for St. Joseph Villa, the DE beach, guitar, and international travel.