Bradley W. Wood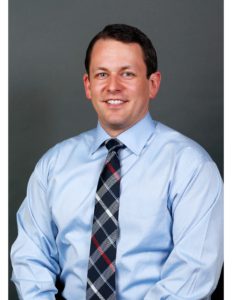 Bradley W. Wood joined the financial services industry with a primary goal of providing financial wellness education for families.  He joined The College Funding Coach® to further focus his ability to teach parents how to pay for their children's college education without sacrificing their ability to plan for their own retirement.
Brad currently works closely with a veteran of The College Funding Coach®, Vince DiPietro. Together they provide the class, "Little-Known Secrets of Paying for College" that focuses on legal strategies for qualifying for more financial aid, and leveraging assets in order to make your money work more efficiently and effectively – in the end reducing the total cost of attendance.
Brad is also the Philadelphia area representative for the AVMA (American Veterinary Medical Association).  He regularly donates to the Philadelphia SPCA to help rescued animals find a home.
Brad was born in St. Joseph, MO, and currently resides in Newtown, PA.  He enjoys spending time with his fiancé Nicole and their dog, a Keeshond, named Jedi Maximus.  His passions include family, friends, biking, international travel and spending time in Ocean City, NJ.
220 Gibraltar Rd., Suite 350
Horsham, PA 18940
O: 215-293-9315
C: 484-325-1575
bwood@thecollegefundingcoach.org